Life form:

Annual or biennial herb

Stems:

Height 15-30, may-branched, lower part hairy

Leaves:

Basal rosette, wide lanceolate, deeply lobed

Flowers:

Raceme; 4 white or pinkish-purple petals, 4 sepals; 2 short and 4 long stamens

Flowering Period:

June-July

Fruits:

1-4.5cm, siliqua, many-seeded

Habitat:

On dry, sandy soils, in roadside verges, gravel soils, embankments and weeds in the flower beds

Distribution:

Central and northern Sweden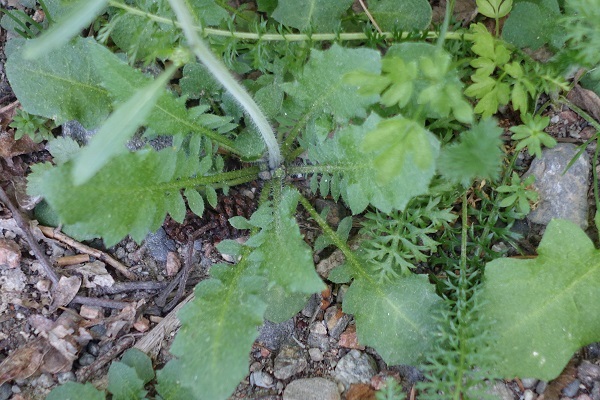 Derivation of the botanical name:
Cardaminopsis, resembling Cardamine, Greek kardamon used by Dioscorides for some cress, since many species resemble watercress in appearance and flavor; maybe used in treating heart ailments.
arenosa, Latin arena sand, and means 'grows in sandy places'.
The standard author abbreviation L. is used to indicate Carl Linnaeus (1707 – 1778), a Swedish botanist, physician, and zoologist, the father of modern taxonomy.
The standard author abbreviation Hayek is used to indicate August von Hayek (1871 – 1928), an Austrian physician and botanist. He was the son of naturalist Gustav von Hayek and the father of economist Friedrich Hayek (1899–1992).
The standard author abbreviation Scop. is used to indicate Giovanni Antonio Scopoli (1723 – 1788), a Tyrolean physician and naturalist.