Epilobium montanum, SE: Bergdunört, DE: Berg-Weidenröschen,
NL: Bergbasterdwederik, UK: Broad-leaved Willowherb
Scientific name:

Epilobium montanum L.

Synonym name:

Epilobium hypericifolium Tausch.

Swedish name:

Bergdunört

German name:

Berg-Weidenröschen

Nederlandse naam:

Bergbasterdwederik

English name:

Broad-leaved Willowherb

Plant Family:

Onagraceae, Evening Primrose family, Dunörtsväxter
Life form:

Perennial

Stems:

round without raised lines, sparsely hairy; c 25-60 cm tall

Leaves:

Opposite, pointed ovoid, serrated

Flowers:

Hermaphrodite, pink, c 10-15 mm, stigma with 4 outspread lobes, four petals each deeply-notched.

Flowering Period:

June, July, August

Habitat:

Throughout the country, forest, thickets, farmland, settlements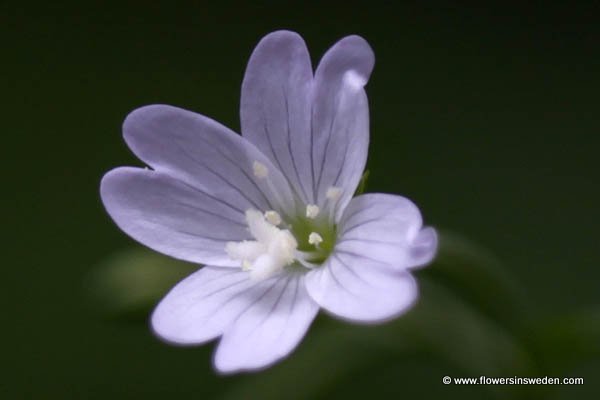 Derivation of the botanical name:
Epilobium from the Byzantine Greek word epi, ἐπί, "upon", lobos, λοβός, λόβος "lobe", "a pod or capsule," as the flower and capsule appear together, the corolla being borne on the end of the ovary.
montanum, pertaining to the mountains.
hypericifolium, with leaves like Hypericum.
The standard author abbreviation L. is used to indicate Carl Linnaeus (1707 – 1778), a Swedish botanist, physician, and zoologist, the father of modern taxonomy.
The standard author abbreviation Tausch. is used to indicate Ignaz Friedrich Tausch (1793 – 1848), a Bohemian botanist.
Epilobium montanum is very interesting for Bombus hortorum (Small Garden Humble-bee; Garden bumblebee) and Megachilidae (Mason bees and Leafcutter bees).
Seed dispersal by wind.