Life form:

Perennial

Stems:

Height 20-80 cm, erect, branched, 4-angled

Leaves:

whorled in fours, stalkless, hairless or rough, lanceolate or nearly linear, blunt to pointed with minutely rounded tip

Inflorescence:

Branched, terminal, rather showy, repeatedly 3-forked clusters

Flowers:

Hermaphrodite; corollas white or slightly creamy, 3.5-7 mm wide, with 4 spreading lobes which are separate almost to the base

Flowering Period:

July, August, September

Fruits:

Pairs of nutlets, about 2 mm long, softly hairy with short, straight or curled, but not hooked, hairs that are inconspicuous to the naked eye, or hairless.

Habitat:

Forests, thicket, coast, pasture land, meadows

Distribution:

Througout the country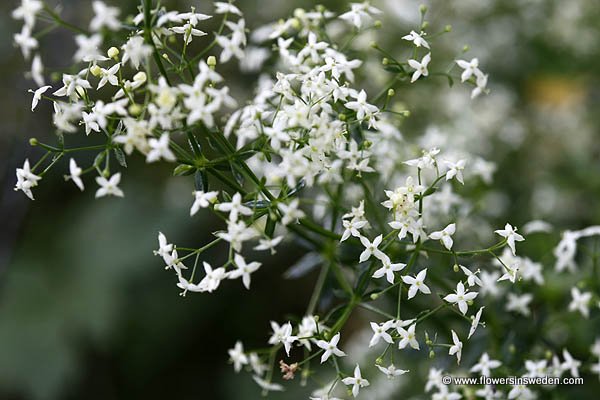 Derivation of the botanical name:
Galium from Greek word gala, "milk," and alluding to the fact that certain species were used to curdle milk.
boreale, Northern.
The standard author abbreviation L. is used to indicate Carl Linnaeus (1707 – 1778), a Swedish botanist, physician, and zoologist, the father of modern taxonomy.