Rubus arcticus, SE: Åkerbär, DE: Allackerbeere,
NL: Poolbraam, UK: Arctic Bramble
Scientific name:

Rubus arcticus L.

Swedish name:

Åkerbär

German name:

Allackerbeere

Nederlandse naam:

Poolbraam

English name:

Arctic Bramble, Arctic raspberry

Family:

Rosaceae, Rose family, Rosväxter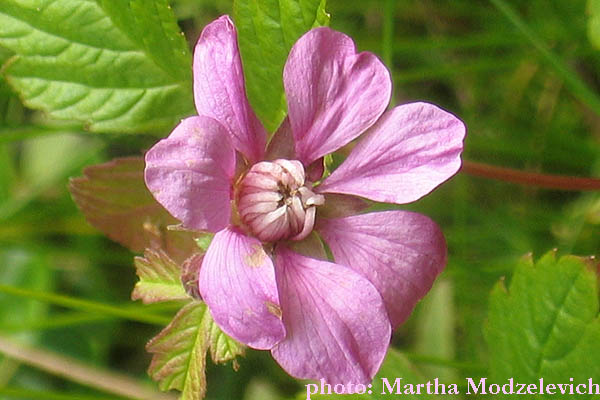 Location: Ragunda, Jamtland
Life form:

Perennial

Stems:

Height: 10–25 cm (4–10 in.). Stem glossy, spineless. Lacks runners.

Leaves:

Trifoliate, dentate

Flowers:

Pink–purple, 6-9 petals, Calyx 6–9-lobed. Stamens many.

Flowering Period:

June, July

Fruits:

Dark brownish red, very aromatic and begin to mature in August

Habitat:

Pastures, meadows, farmland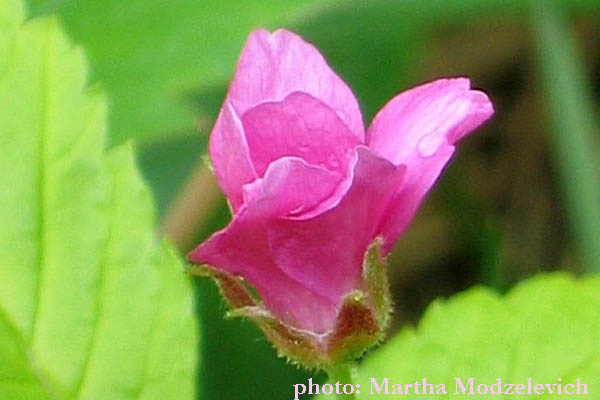 Location: Ragunda, Jamtland



Derivation of the botanical name:
Rubus, bramble, - from ruber, red, an allusion to red dye obtained from fruits of some of the species.
arcticus, "of the arctic".
The standard author abbreviation L. is used to indicate Carl Linnaeus (1707 – 1778), a Swedish botanist, physician, and zoologist, the father of modern taxonomy.
Carl von Linné considered the Arctic raspberry a great delicacy in his Flora Lapponica (1737).
The berries are used to prepare jam, jelly, juice, etc.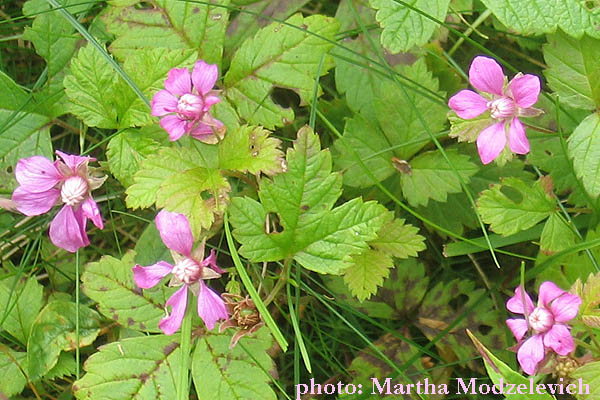 Location: Ragunda, Jamtland